Monday 1st : we had a fabulous morning at the Carson Street School in Perth, which is a specialist school for children who have multiple disabilities. There were three plastic vehicles to replicate Wait And See, and the children had coloured in many paper outlines of Wait And See. The children had also brought in their favourite toy vehicles for display. They had rides in the back of the Bradfords and had huge smiles on their faces. A beautiful morning.
In the afternoon we were entertained by the Lord Mayor of Perth, Lisa Scaffidi, with a hearty afternoon tea and relaxed conversation. This was a remarkable start for our crossing, and very fitting, for the friendliness we had been shown by others in Perth and Fremantle, was capped off by this afternoon. Very nice! The city of Perth is really beautiful, and clean. Onto York afterwards, 100km east of Perth, where we have been commuting each day to Perth, and where we have all our gear stored.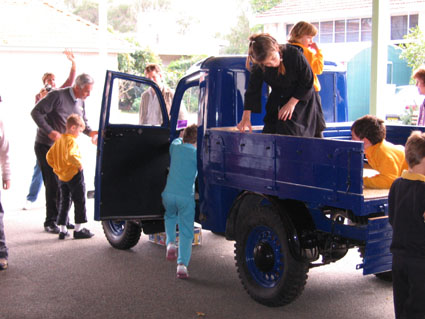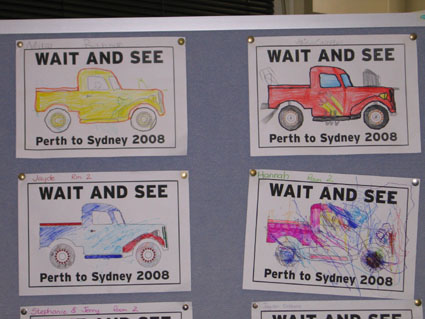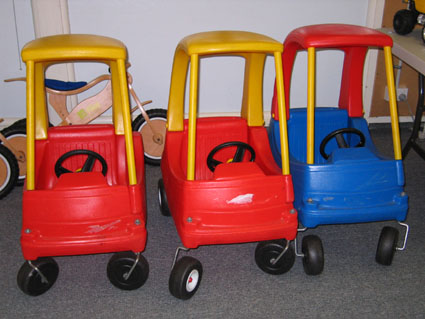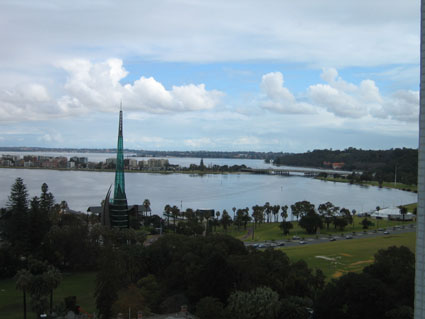 This is the view from the Mayor's office. Its a wonder they do any work!